What is TMVGate?
Connect IBM Planning Analytics to Power BI with TMVGate! TMVGate is a powerful connector that seamlessly connects IBM Planning Analytics (formerly known as TM1) with leading data visualization platforms, including Power BI.
The Importance of Data Analytics in Today's Business Landscape
In a world increasingly fueled by data, analytics is no longer a trend but a critical component for business success. While financial planning, budgeting, and forecasting are still crucial, data analytics provides an extra edge for businesses to stay ahead of the competition.
The Challenge: Transferring Data from TM1 to BI Tools
If you're reading this, you're probably aware of the challenges involved in transferring data from IBM Planning Analytics (TM1) to BI tools like Power BI, Tableau, or QlikView. This is particularly cumbersome when dealing with large data warehouses.
The Solution: Introducing TMVGate
TMVGate is designed to bridge this gap, acting as a robust link between your financial reporting platform and various business intelligence tools. Let's delve into its standout features.
A Secure and Effortless Implementation
TMVGate leverages a High-Performance Extraction Engine to extract data directly from TM1, without requiring additional resources or hardware. The platform is incredibly user-friendly, allowing for the straightforward export of data from existing TM1 cubes and views without the need for complex TI scripts.
TMVGate maintains the integrity of your TM1 security structure. This ensures that all existing access control measures in TM1 remain in effect when you integrate it with BI tools.
Real-time Connectivity and Cost-Effective Ownership
Are you looking for real-time data updates? TMVGate has you covered. And with a lifetime license, you gain complete ownership and control, all while enjoying cost benefits.
A Quick Demo: Integrating TM1 with Power BI using TMVGate
For those familiar with TM1 and BI tools, here's a quick demo to show just how easy it is to integrate the two using TMVGate.
Step 1: Data Selection in TM1
Open your TM1 server and select the cube containing the data you want to analyze. For this example, let's say we select a Sales Cube and then click on views to choose by region.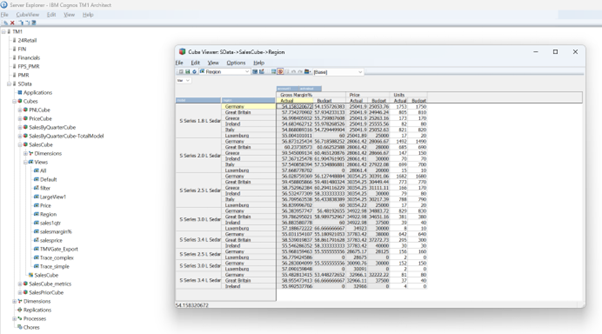 Step 2: Using TMVGate for Data Transfer
Open TMVGate's simple interface and fill out the necessary fields—username, password, and cube details. Click on 'Generate Get View URL,' copy the generated URL.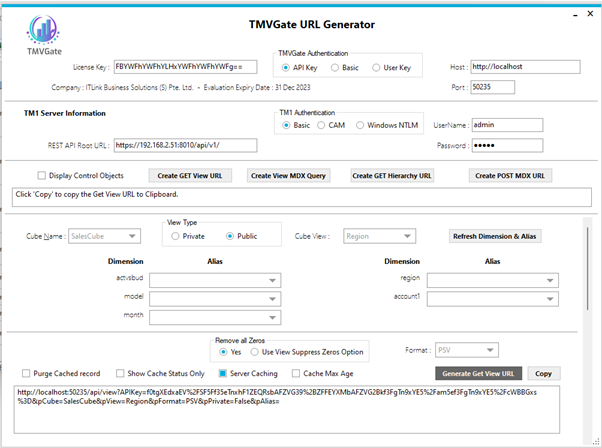 Step 3: Importing Data into Power BI
Open Power BI and click on 'Get Data,' then 'Web.' Paste the copied URL and click 'OK.'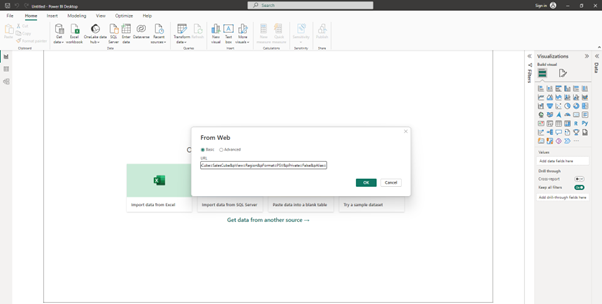 The data is loaded swiftly, and you click on 'Load' to proceed.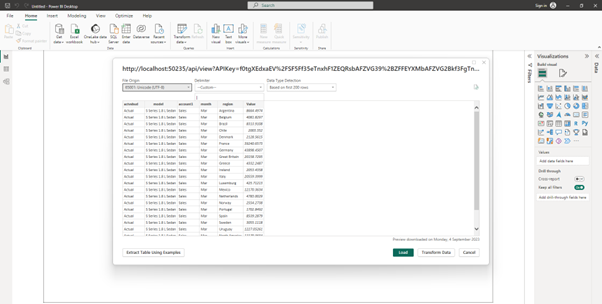 Step 4: Data Visualization in Power BI
For this example, we'll choose 'region' and 'summation value' to visualize total sales value by region.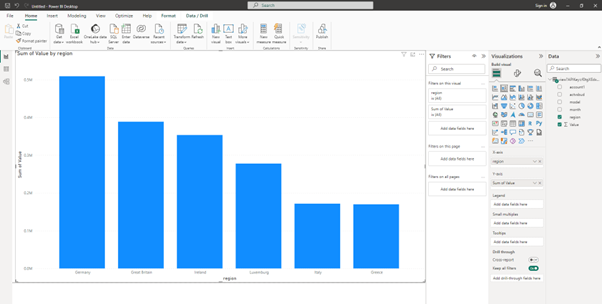 Conclusion
And there you have it—a simple, quick demo. Connect IBM Planning Analytics to Power BI with TMVGate today!
If you want to gain a deeper understanding of TMVGate and its capabilities, explore our blog post on the Introduction of TMVGate.
If you wish to see more of such content, explore our YouTube channel
For more information or a free trial, contact us at info@itlink.com.sg.
Don't miss our regular content updates! bookmark this blog to stay informed!